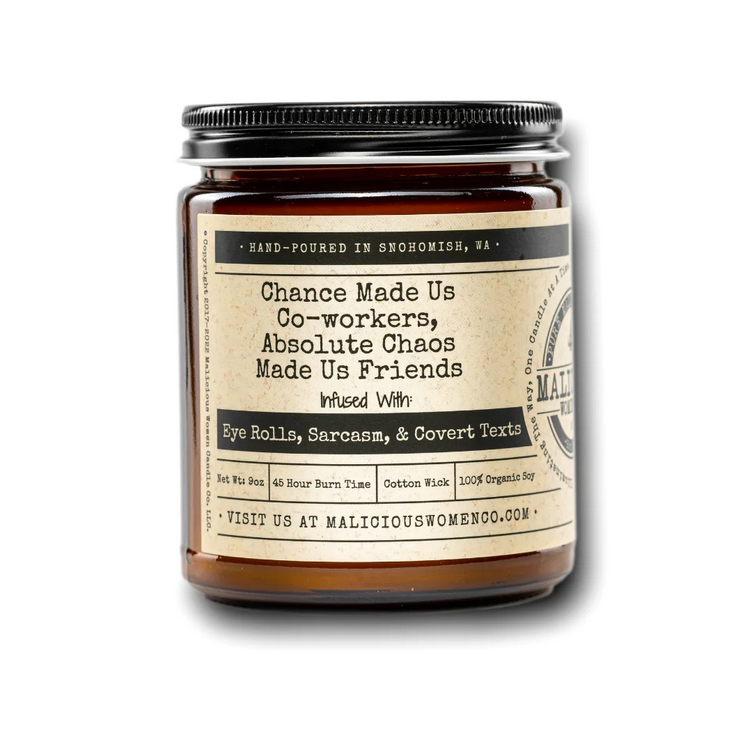 Chance Made Us Co-workers, Absolute Chaos Made Us Friends - Infused with "Eye Rolld, Sarcasm, & Covert Texts" Scent: Moxie

We don't get to pick our co-workers and sometimes you find that one that gets your dark humor and desperation.

Scent: Moxie

Notes of cardamom, ginger, and nutmeg harmonize sweetly with the subtle tang of vanilla. This cozy, spice-forward concoction will warm you from the inside-out.