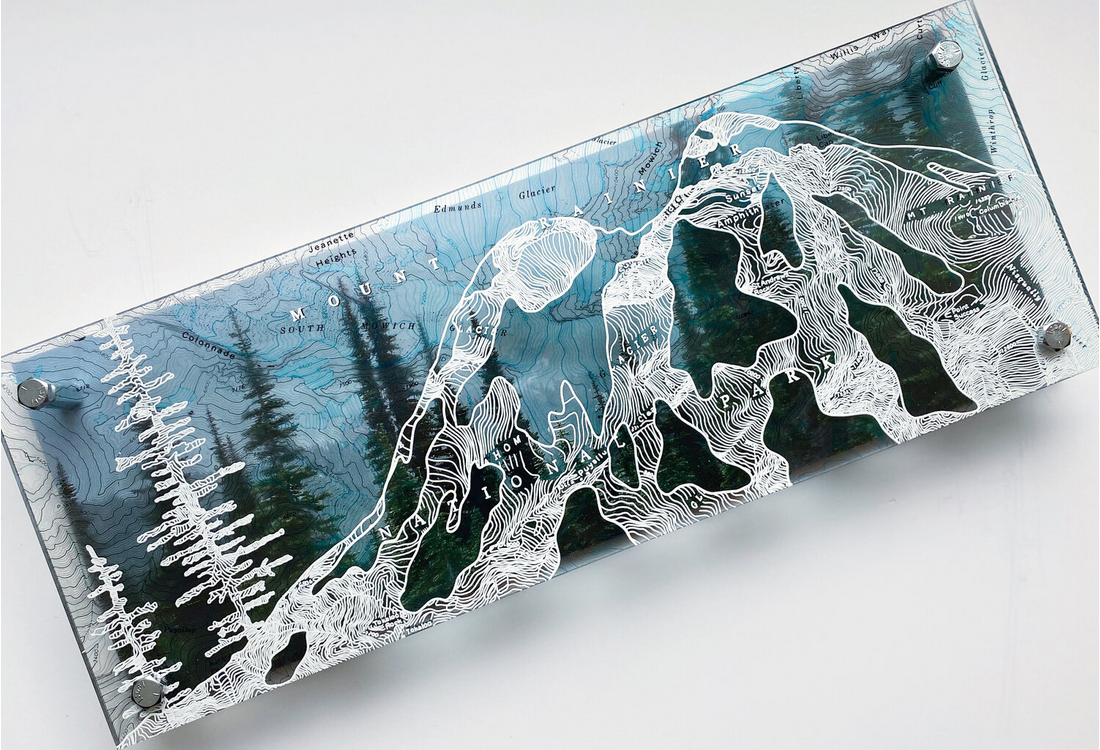 The map used in this piece features the dome of the Mt. Rainier as well as Paradise. The photograph in the background was taken at the Paradise Lodge.
About artist's work:
"I screen print "clear" maps on plexiglass and trace the map lines in white ink, creating original silhouettes from the topography or city block lines. Each map & illustration is backed with an original photograph I took on location. The unframed, dimensional nature of my work showcases the map, illustration and photographs in a single, contemporary design."
All maps are based on GIS, Forest Service Maps and historical files.
Size 6" x 16"; Weight :1.4lbs
Hangs on nail or small hook
UV Rated, Water and Sunlight Proof
Handmade in Portland, Oregon