Octaveo: Riviera Mini Vase Cover
Octaevo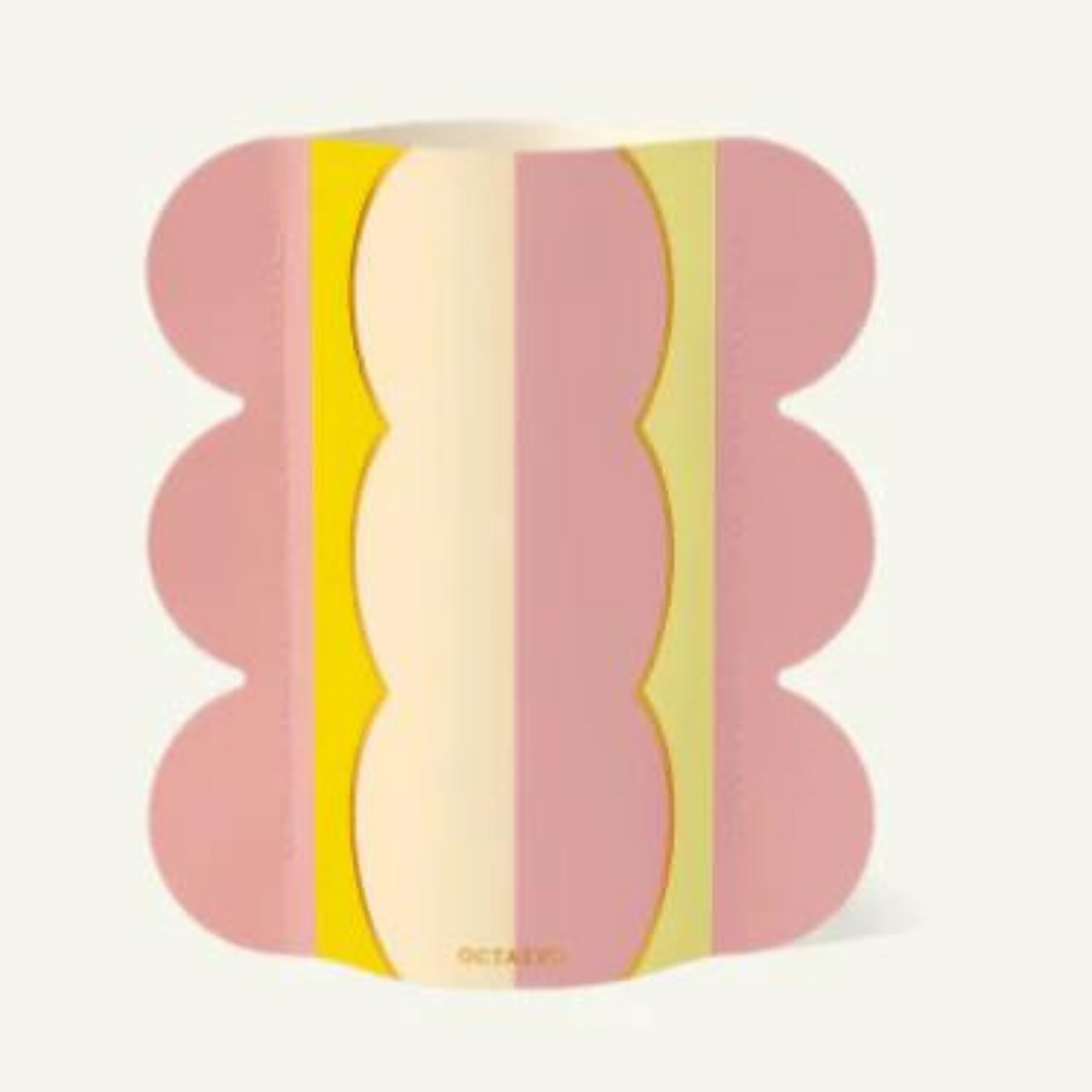 The new Riviera Paper Vases are all about expression, positive vibes and serve as the uplifting design statement your home needs.
Place the vase on the dining table, in a windowsill or side table for a characterful design object that is unique in both its function and expression – and that pays homage to the '60s, one of our favourite design decade.
2. Open the paper vase by gently pushing in the edges and slip it over the container. The vase is made of waterproof paper. Should the paper get wet, simply let it dry. Arrange the flowers and brighten up your favourite spot.
With notecard and envelope
Material: 180 gr waterproof paper
Size: 168 x 168 mm
Print: Offset with metallic foil stamping
Embellishment: Laminated and sewn by hand