Octaveo: Vesuvio Mini Vase Cover
Octaevo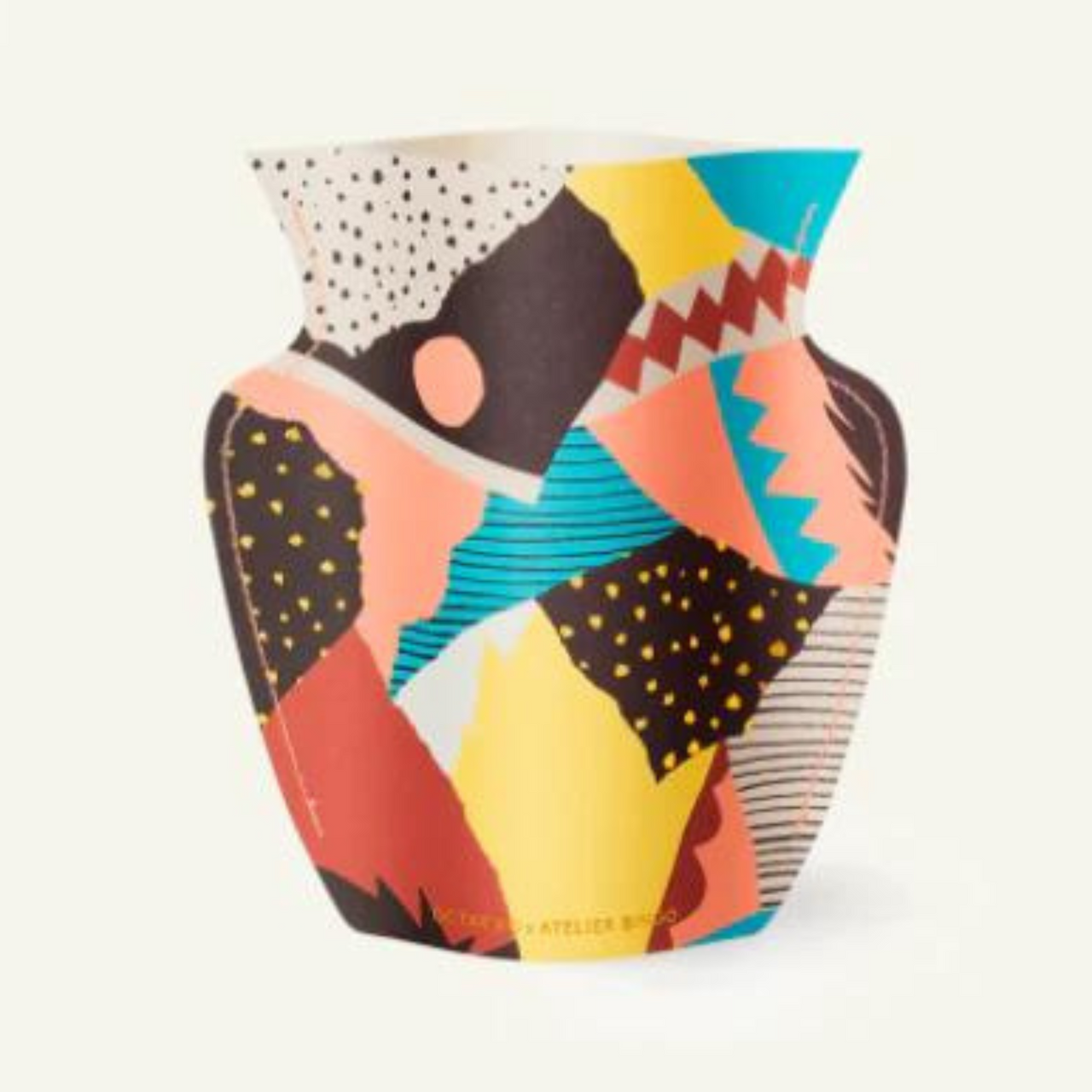 Drawing inspiration from Italian volcanoes, we commissioned renowned French illustration studio Atelier Bingo to design an exclusive series of energetic prints. The outcome is a dynamic set of colourful vases, subtlety referencing the relationship between humanity and nature.
Made of special water resistant paper, this vase is a tribute to the ancient and sophisticated art of ceramics. Use this eye-catching vase to adorn your desk or dining table, or as a thoughtful and original gift. Let your imagination bloom.
2. Open the paper vase by gently pushing in the edges and slip it over the container. The vase is made of waterproof paper. Should the paper get wet, simply let it dry. Arrange the flowers and brighten up your favourite spot.
With notecard and envelope
Material: 180 gr waterproof paper
Size: 168 x 168 mm
Print: Offset with metallic foil stamping
Embellishment: Laminated and sewn by hand