Pomegranate: Edward Gorey: Cats Memory Game
Pomegranate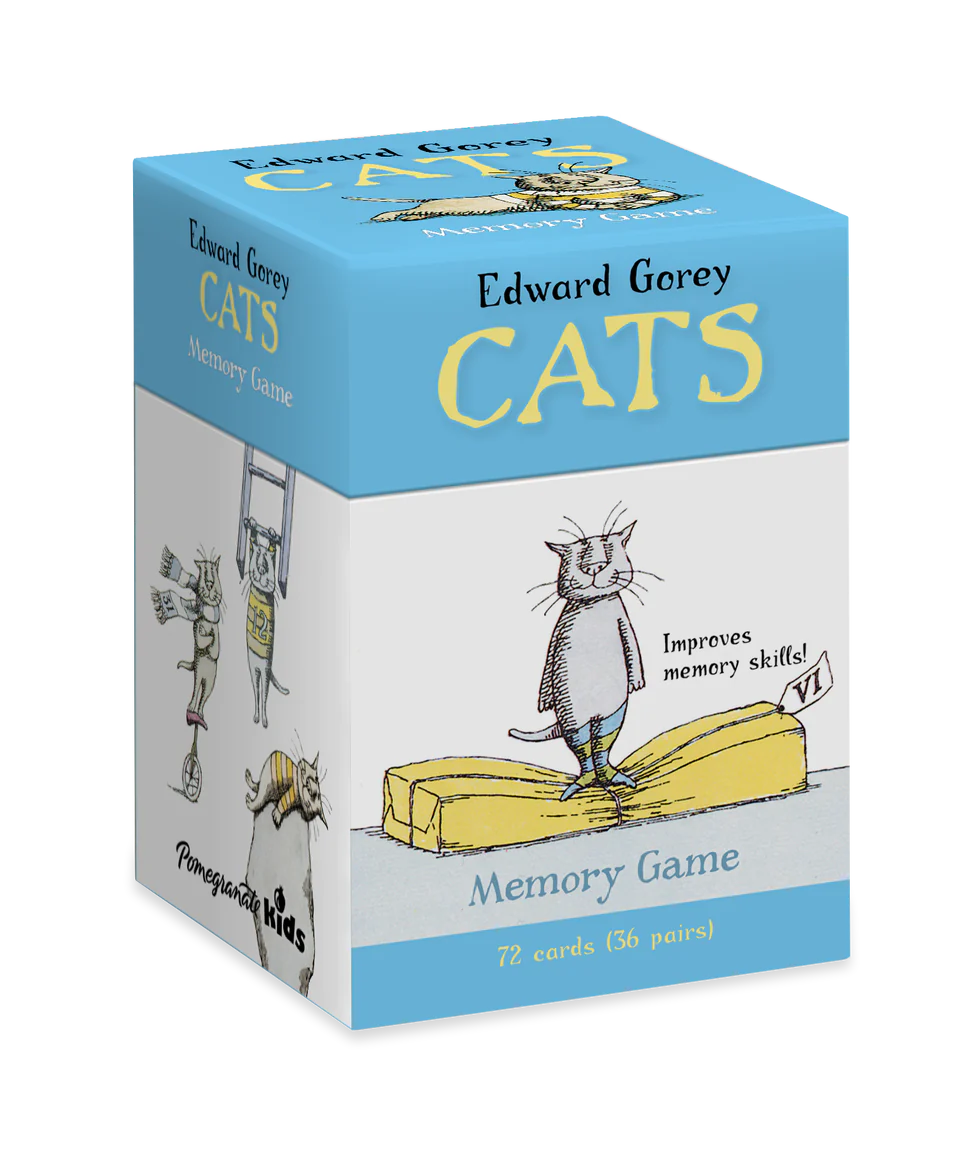 Sharpen your recall with this game for two or more players. Each card features a cat drawing by Edward Gorey. Match pairs to win while enjoying the 36 scantily clad, supremely agile kitties displayed on the cards. Instructions for play are printed on the bottom of the sturdy, reusable box, which neatly stores cards between games.
72 colorful square cards (36 pairs)
• Unique small package is easily stored at home and for travel
• A perfect game for children and adults to test and improve memory function
• Sturdy cards will hold up for countless hours of play
• High-quality printing and packaging
Card size: 2.5 x 2.5 in.