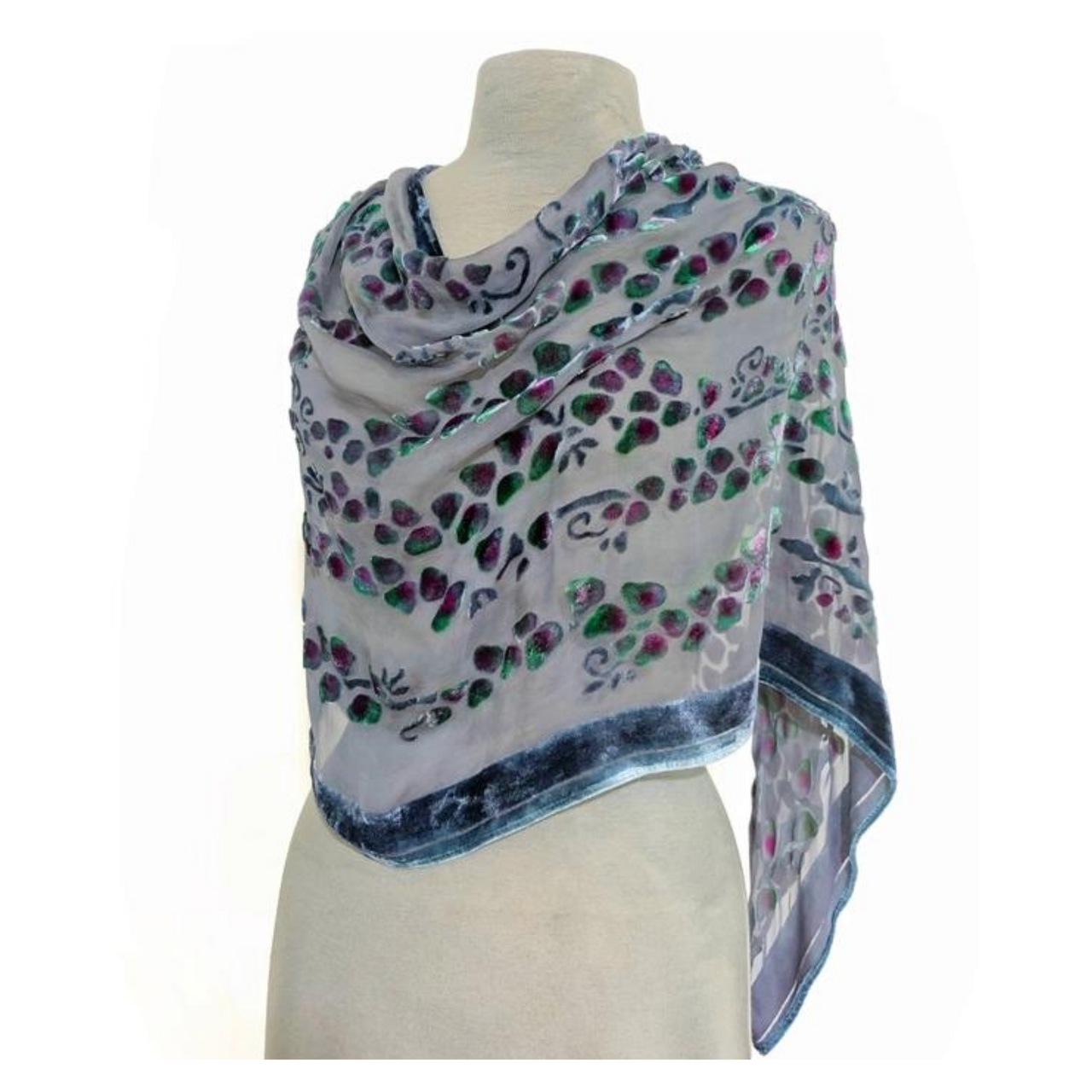 Sherit Levin creates scarves, wraps and accessories made from beautiful soft, shimmering silk-velvet.The devoré patterns are inspired by serenity found in nature. A single scarf is described as "a poem resting on your shoulders."
Made from devore velvet, the fabric is sheer silk chiffon that has been dyed gray, and then hand painted with dyes using brushed washes of color.

This one-of-a-kind poncho provides just enough covering on a chill evening and looks great with a special dress or a pair of jeans.

100% silk with 100% rayon pile
This scarf was washed as part of the dying and hand painting process. A cold, gentle machine cycle followed by a hot dryer will add to its softness. It may be ironed on the reverse side.
Handmade in the USA (Massachusetts)