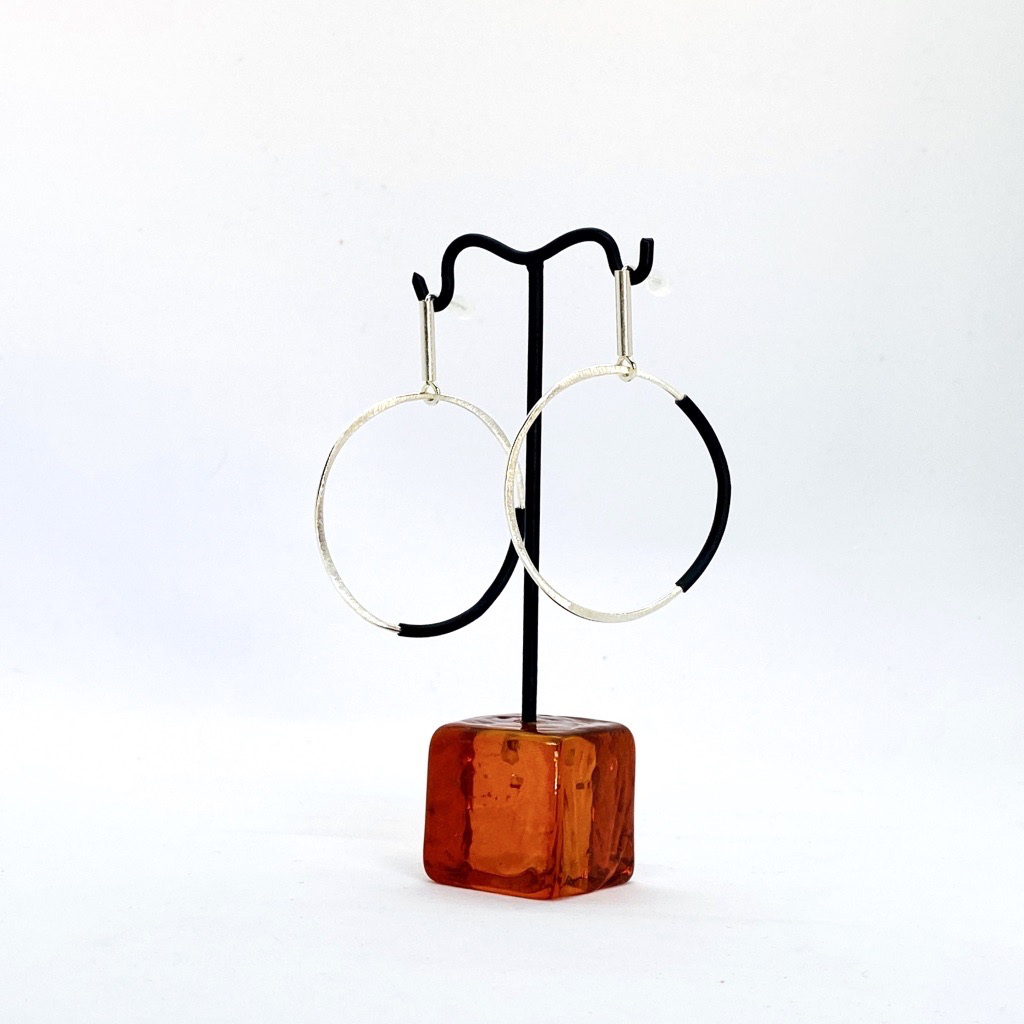 Inteplei (in-tuh-play) jewelry is crafted through exploration and play, often without knowing what the result will be. Its themes draw on recurring features—simple geometrics, organic shapes, and minimalist aesthetic, inspired by modern architecture and the natural world. Laura's work is both engineering and artistry, with a direct approach to composition, based on tension systems and simple connections. Experimenting with various materials allows her to create jewelry that is perfect for making a statement, and wearing every day.
Handmade in the USA (Iowa!)
Sterling & rubber, post style, 2.25"