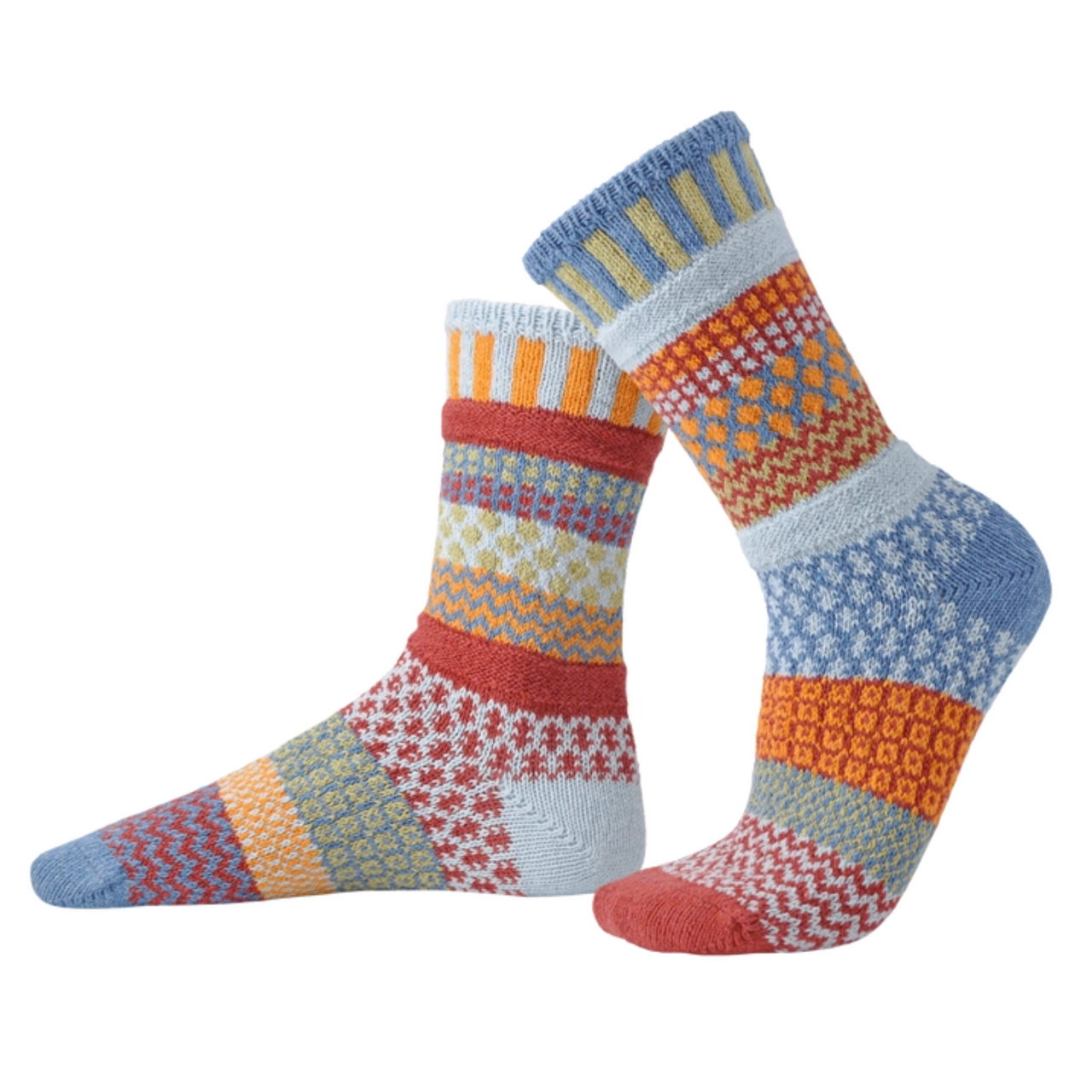 Life is too short for matching socks!
Colors in Fig socks: Orange, Sky Blue, Light Blue, Yellow-Green and Flame Red.
Made with love in the USA with 62% Recycled Cotton, 22% Recycled Polyester, 15% Nylon, 1% Lycra
Socks will shrink a little in their first washing; however, they are knit on the larger size to accommodate this and do stretch out once worn again. We recommend you machine wash your socks on gentle. No bleach. Dry on cool.

Size Guide:
Small: Women 6 - 8/Men 5 - 7
Medium: Women 8 - 10/Men 7 - 9
Large: Women 10 - 12/Men 9 - 11
Extra Large: Women 12+/Men 11-14