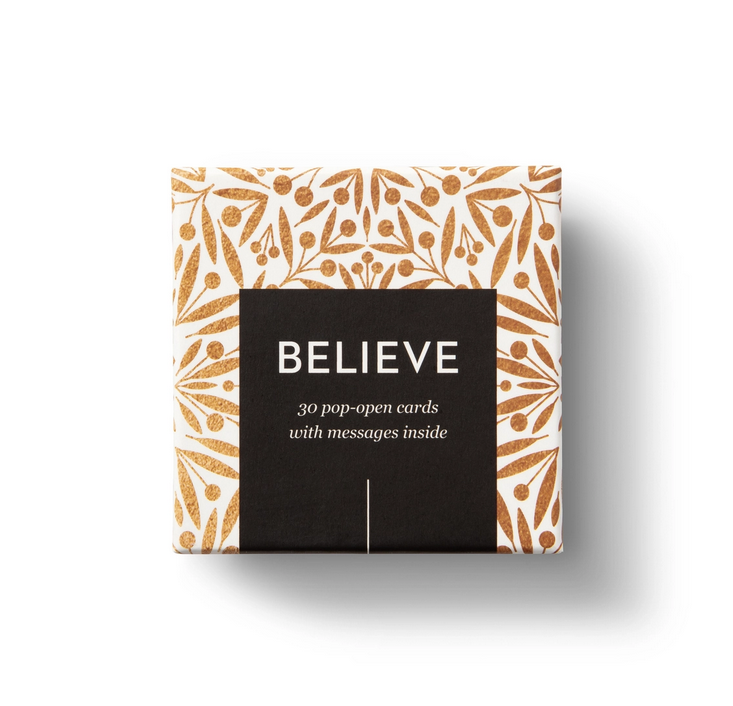 Thiughtfulls pop-open cards! Outside, you'll find elegant designs to brighten your spirits and catch your attention. Inside, you'll find timeless messages of inspiration to capture your heart.

Open a card whenever you need a reminder that blessings are all around you, or share them and offer a ray of sunshine. Available for Kids too.

Each box includes 30 cards, each with a different inspiring quotation Beautifully packaged in a lidded gift box, designs may vary slightly from picture.

Box: 2.5"H x 2.5"W x 2.5"D
Cards: 2.25"H x 2.25"W