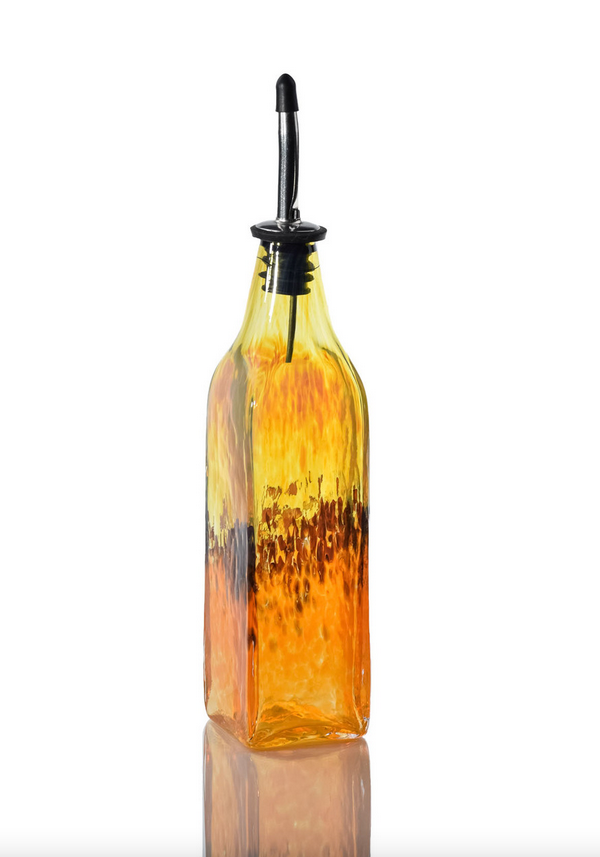 Hand blown glass bottle perfect for olive oil, balsamics, vinegars, dish soap, homemade salad dressing, bitters, chocolate syrup, massage oils and more!
Each bottle is made one at a time, and will vary marginally in size and weight.
Stainless steel stopper and cap included.
Dishwasher safe.
Dimensions: 7.5 - 8 inches tall x 2 inches wide
Capacity: 8-10oz
Bottles are hand blown and color variations may occur.