SML: Topography Coaster
SML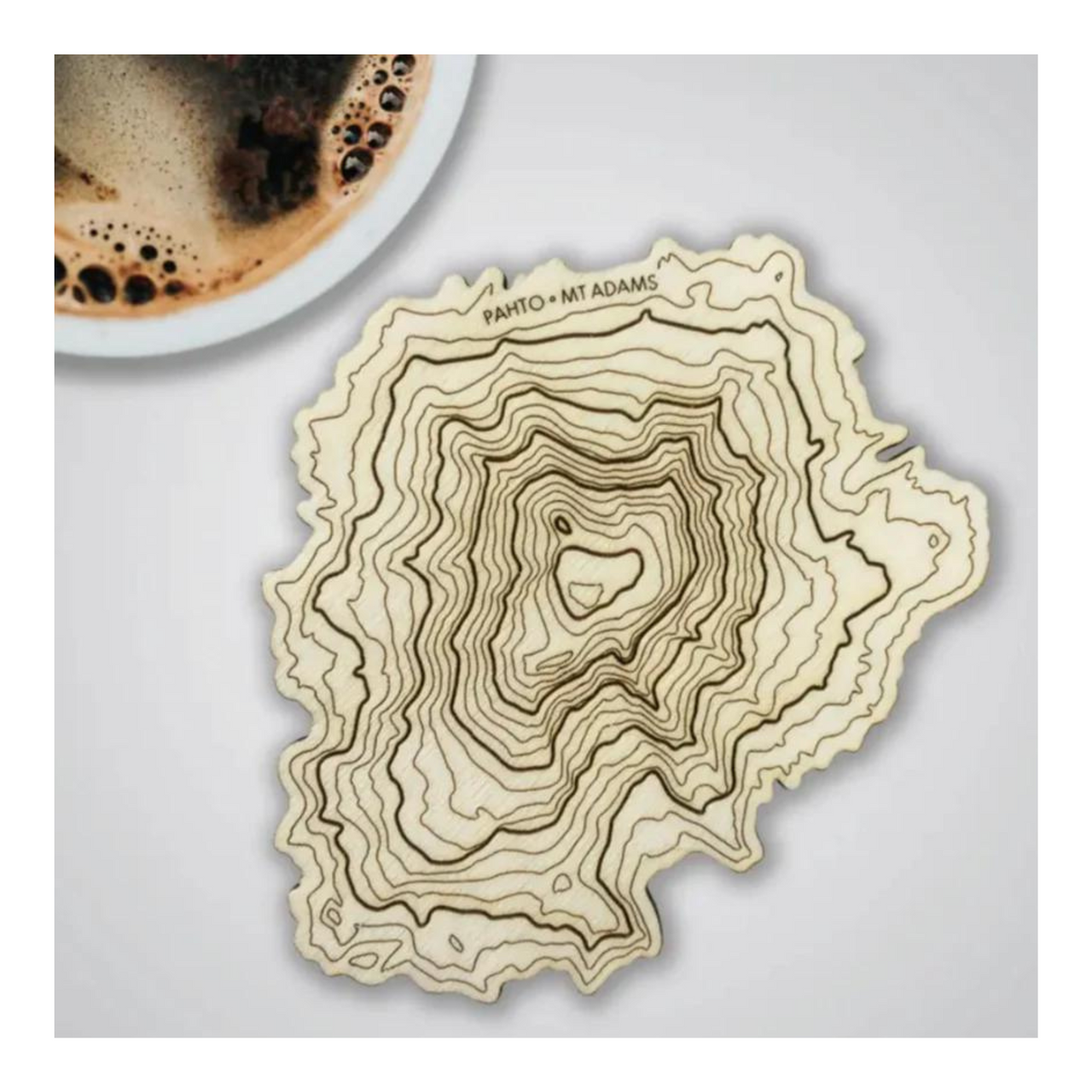 If you love the Pacific Northwest Mountains as much as we do, these Mountain Topographic map coasters are right up your hiking trail!
These Wooden Coasters features laser engraved maps of Mt Rainier, Mt Baker, Mt St Helens, Mt Adams, and Mt Hood as well as Newberry Volcano and our very local Seminary Hill/Ham Hill. Each coaster is made from eco friendly poplar wood, and backed with wool felt fabric to protect your surfaces.
The surface is sealed with a non-toxic, food safe finish that protects against stains and spills. Use these handmade coasters with confidence knowing they are durable and easy to keep clean.
DETAILS • Designed & made in the mountains of Washington state (aka Morton, WA) • Sealed with a safe, non-toxic finish (AFM Safecoat) • Made from poplar wood + wool felt fabric • Easy to clean -- simply wipe with a damp cloth • Each location name (including traditional native name if known) is etched on the coaster front  • Each coaster is approximately 5.5" x 4.5" x 0.125"