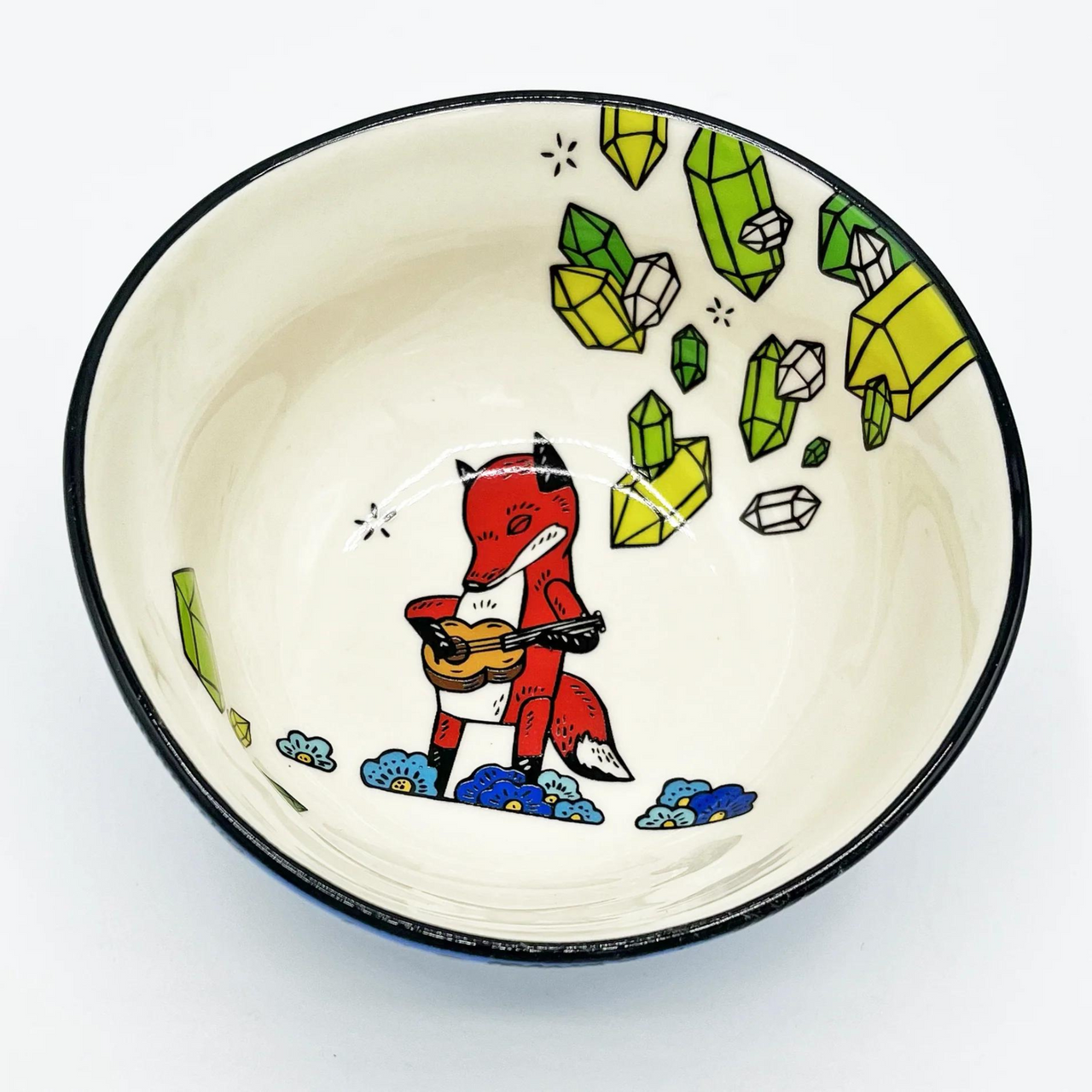 Whether it's filled with soup or just sitting on a shelf, Cary Lane's whimsical bowls will brighten your day! The contours of the bowl fit wonderfully in one's hand—even a slight indentation if you're holding it to slurp that soup!

"Magical Places" features a hummingbird floating through a field of flowers on an airboat of gems. The message around the turquoise outside reads "Keeper of small magical places."

"Hums Along" features a guitar-strumming red fox serenading an audience of flowers and gems. The message around the sky blue outside reads "When the heart hums along."

Bowls are safe to put in the top rack of the dishwasher as well as the microwave.
Depth: 2 3/4"; Diameter" 5 1/2"
Like prints of a painting, the Bowl Maker bowls are faithful reproductions of Cary Lane's originals. Designed in her Washington State studio, made in Thailand. The facility meets European standards for people and planet.