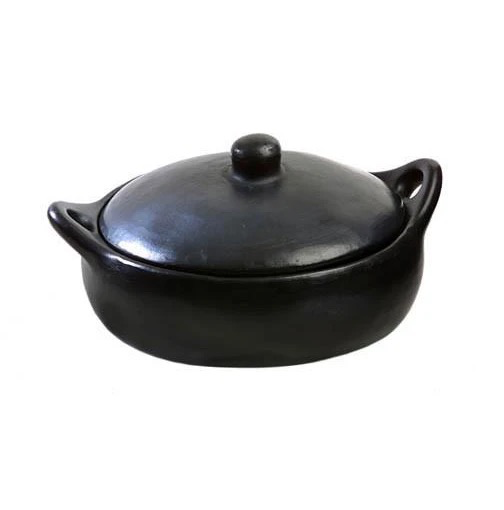 Timeless Chamba cookware is handmade in Colombia from clay that contains mica which allows it to withstand heat. All-natural and unglazed, it contains no toxins. Chamba can be used in the oven and microwave - even on the stovetop and grill! It cleans up easily and should not be put in the dishwasher.
We recommend the use of a heat diffuser when using Chamba on a non-gas stove.
Because Chamba cookware is handmade, dimensions are approximate; actual size may vary.