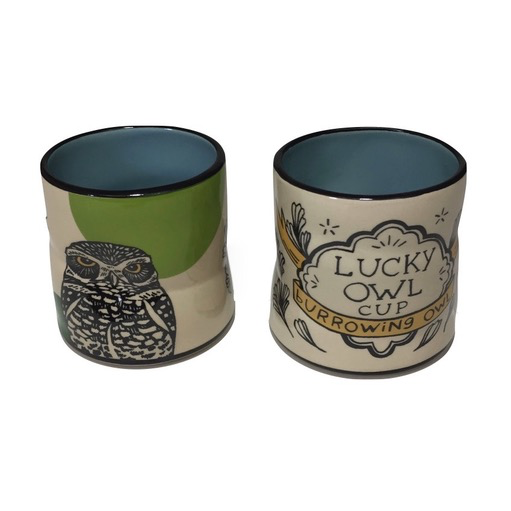 Cup holds 6 oz. of fluid.

Measures 2.75" tall and 2.5" diameter.
Size: Medium
Lucky Cups are safe to put in the top rack of the dishwasher as well as the microwave.
Like prints of a painting, the cups that make up the Bowl Maker's "Lucky Cup Line" are faithful reproductions of Cary Lane's originals. Designed in her Washington State studio, made in Thailand. The facility meets European standards for people and planet.