PALS: Unicorn and Dragon, Kids (Ages 1-3)
PALS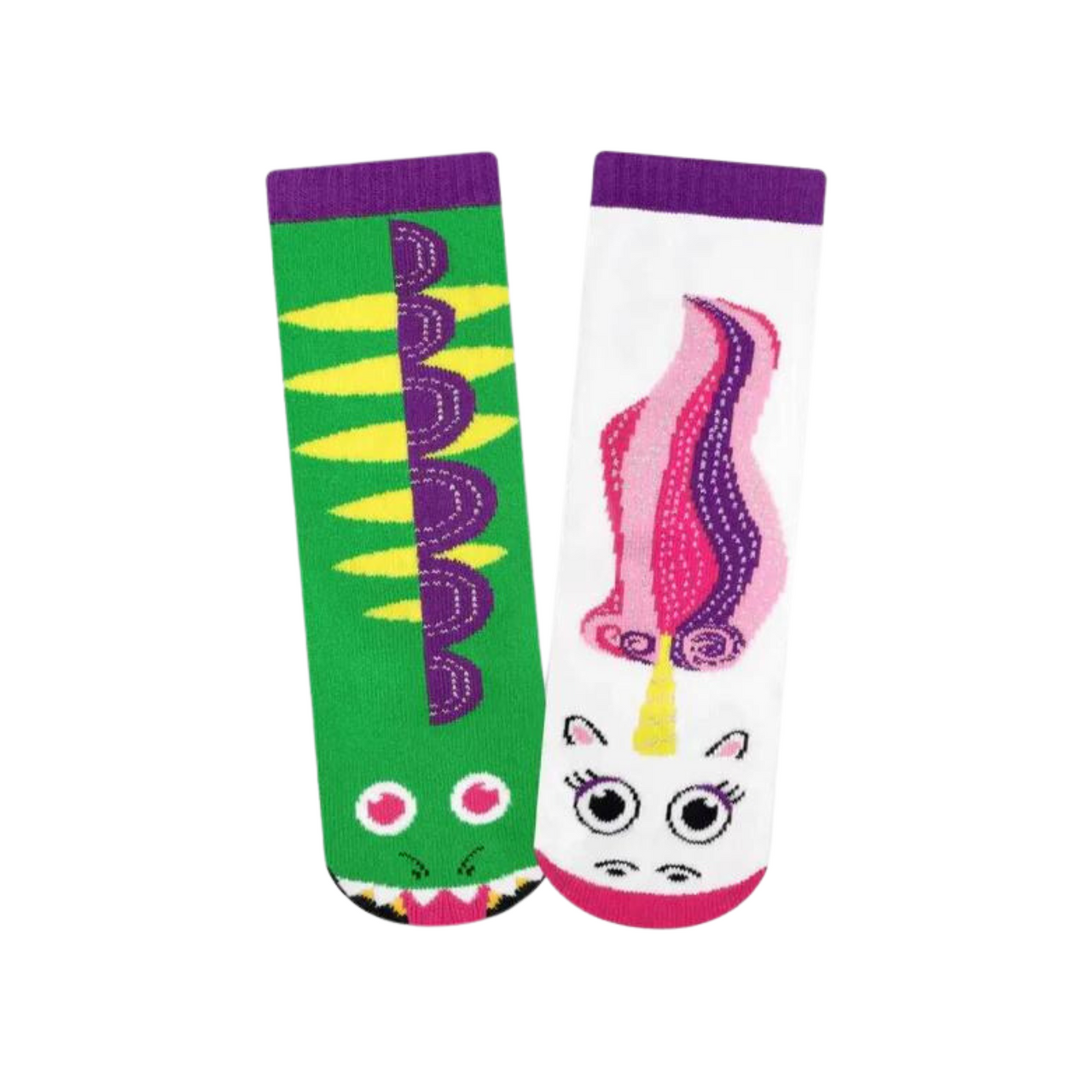 This magical and sparkly socks pair comes mismatched as a Dragon and a Unicorn. We don't have to match to be besties! Let's create a friendlier world.

This pair of kids mismatched dragon & unicorn socks comes with a #3 collectible PalsCard! On each card, kids can name their new Pals and learn how they met.
Pals inspires adventure, friendship, empathy and good vibes. They are socks that come paired as two different friends. Our mission is to make our world friendlier! 
* Kids Socks 1-3 and 4-8 have No-Skid Grips for Safety! * Kids 1-3 Socks fit most US Youth Shoe Size 2-7.5. * Kids 4-8 Socks fit most US Youth Shoe Size 7-12. * Tween 9-12 Socks fit most US Youth Shoe Size 11 - 5. *
* Quality thickness to prevent holes * Super stretchy, comfy socks kids love! * Combed Cotton 76% Polyester 13% Nylon 9% Spandex 2% * Machine wash cold, tumble dry low for optimal care *